A monkey bar, two triangular rings, and two adjustable ropes -- these make up a ninja line monkey bar swing that my dad gave me for my birthday. Monkey bar swings come in many colors. My father bought me yellow.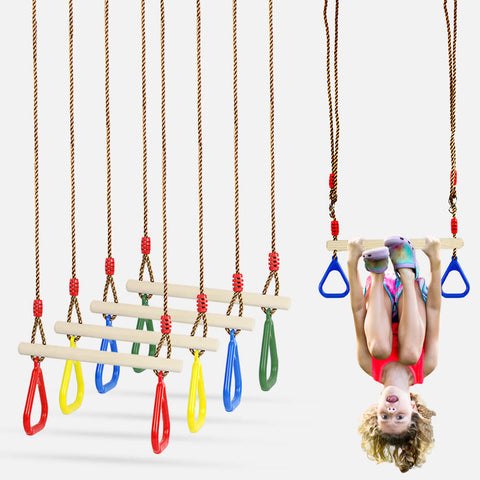 Not only can I swing on a monkey bar, but I can also practice my arm strength and coordination with the help of two triangular rings.
 The triangle ring is made of plastic, the monkey bar is made of wood, and the rope is made of high-performance polyethylene rope. These materials are durable, strong, and can hold up to 110 pounds, which keeps me safe and allows me to play in peace.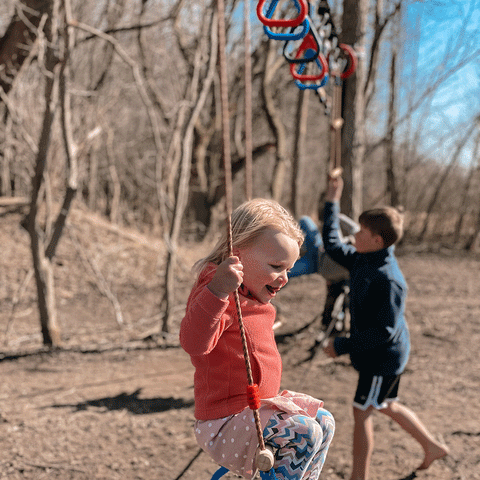 My dad usually installs a monkey bar swing in our backyard, but if your backyard isn't big enough, you can also hang them from a tree, attach them to your deck or ceiling, or use them on your patio. Ninja line monkey bar swings are great for camping, picnics, and family gatherings.In addition to the monkey bar swing, may we have a lot of monkey bar swings with matching accessories, such as climbing rope, circular rings, skateboard swing, etc., see https://www.gentleboomsports.com/