Swinging on a swing is a typical pastime, but the traditional swing has robbed us of a lot of fun.  Want to experience surfing on a swing?  
Skateboard surfing swing, part swing, part skateboard, wooden skateboard base with prismatic design, the top of the use of non-slip foam;  The wooden grip is easy to adjust, and the swing is like soaring through the air, like a surfer surfing the ocean.  This journey takes the game to new heights, standing on it and swinging back and forth to gain momentum.  
https://www.gentleboomsports.com/collections/swing/products/ninja-line-surfing-skateboard-swing
The surfing swing is also easy to set up, requiring no tools and only a few minutes to complete.  As long as there are trees, ceiling beams or an outdoor iron climbing frame.  If you have a ninja line obstacle course, Go straight in. It can attract kids or neighbors to join in and enjoy the swing.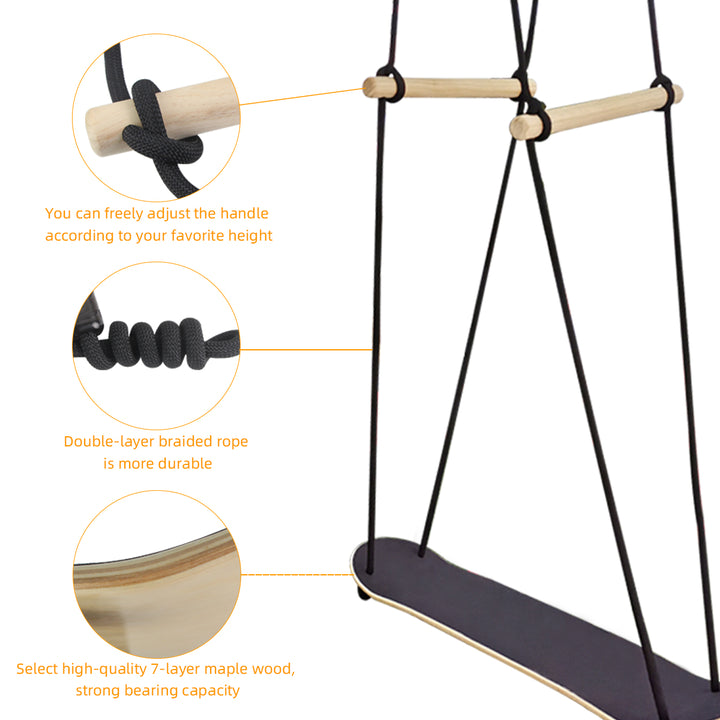 With Thanksgiving and Christmas around the corner, this is the perfect gift for kids, and the surf swing is just enough of an attraction to get kids away from video games and into an outdoor playground.