Hello, Captain
Many children's hearts have a pirate dream. For children, everything outside is so new. The sea is full of the unknown and adventure, but also full of freedom.
Every year, 10.31 is Halloween, in this day, children can dress up as they like to spend this happy holiday. They dress up as skeletons, vampires and pirates. So are you ready, Captain?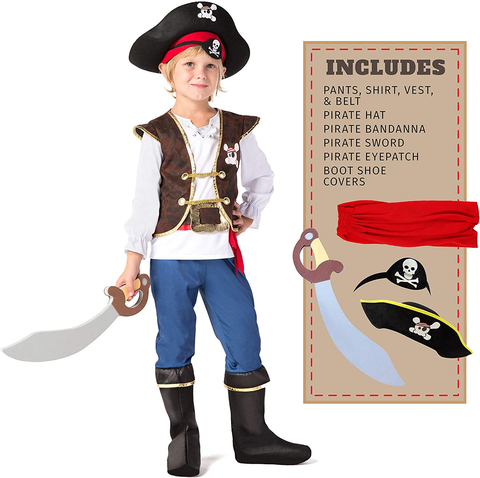 6 Pieces Total Boys Pirate Costume for Kids, includes Pirate Hat, Bandanna, Eyepatch, Pirate Vest with White Ruffled Shirt & Belt, Pirate Pants with attached Boot Top Covers and Foam Sword!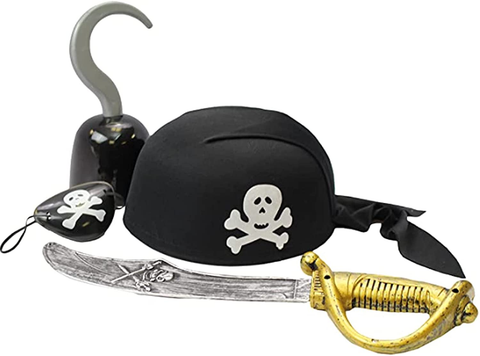 With clothes, you may need more luxurious and durable equipment to help you defeat those enemies in a great adventure.
 This Set of Pirate Gear Will Send Your Child on a Swashbuckling Adventure!
A Buccaneer Blade for the Ages Pairs with This Black Pirate Scarf Hat for a Daring Day of Trouble on the High Seas.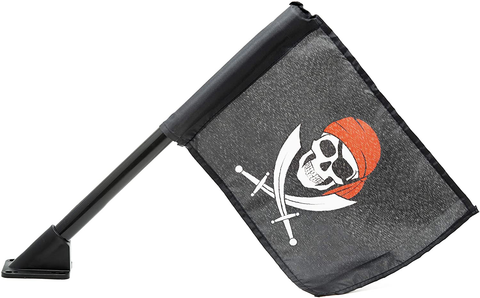 Now, let's start to sail far away, no one is our rival. When they see our flag rising in the blue sea, they will hide away like they saw the Pirates of the Caribbean.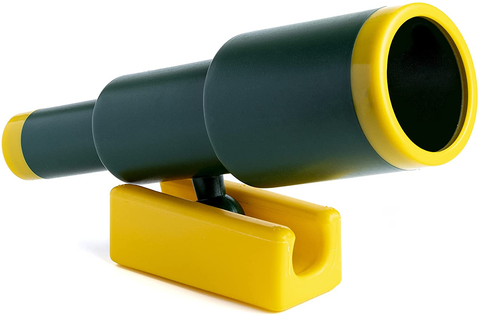 As the captain we need to always observe the situation at sea, so we may need another telescope. Can see our enemies faster, and if the weather is good, you can look at the dolphins in the distance.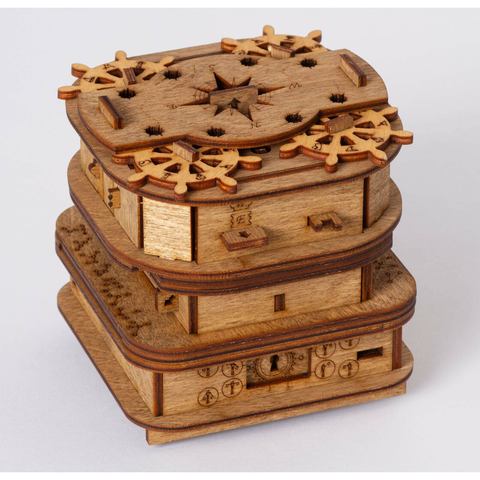 This is a mysterious box that belongs only to the great navigators. It is said to contain clues to all the riches of a certain pirate. But you need to take the time to open it.
Come on, great captain.
I hope every child will face the world of the future with a great spirit of adventure.